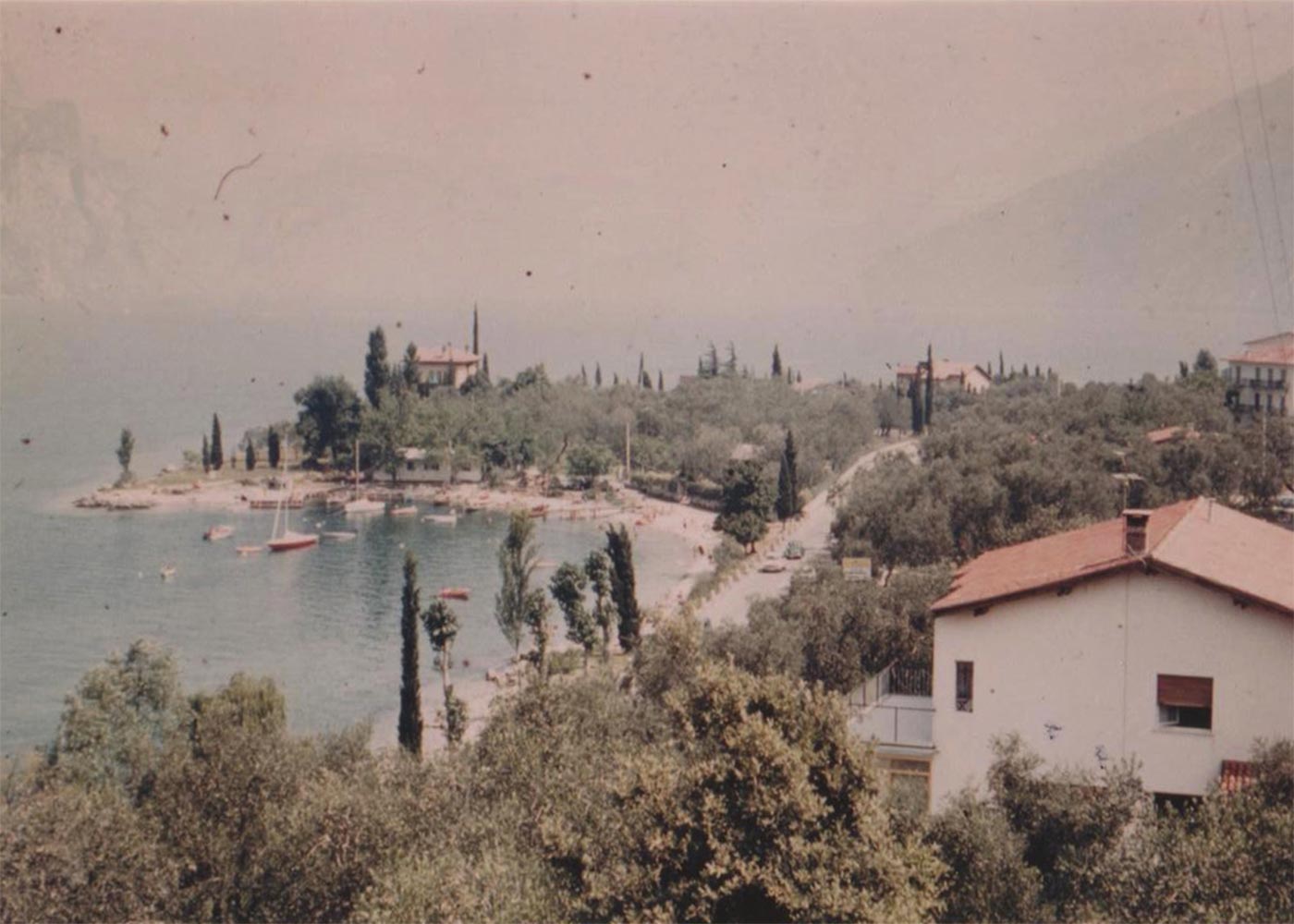 Providing hospitality for more than 50 years
In the 1950's when the first tourists started to arrive on the shores of Lake Garda, Campagnola was just a little rocky bay with some Cyprus trees and host to many small fishing boats.
The first walkers to this isolated spot came upon the house of our grandparents and asked if they could pitch their tent in our olive grove. When they left they asked our grandmother how much they should pay for their sojourn, she had no idea how much was appropriate and so courteously asked them to leave whatever they thought was fair. From this first contact was born the idea of our grandmother to construct a bed and breakfast so that when the German tourists returned they had somewhere to stay. This was to become her future life and occupation.

In the first instance the addition consisted of just a couple of bedrooms
Later on another storey and a terrace were added where you could sit and drink coffee.
Our grandparents started learning a few words of German and so began a long series of new arrivals and returning clients who with the passage of time also became friends.
In 1975 our parents took over and introduced a tennis court, swimming pool, bar, and new dining room. The result of these changes was a considerable step up in the service we could offer to our clients. The informal atmosphere however continued as before, and the welcome provided to returning clients and friends never faltered even as from small beginnings the actual structure of our building grew from just a couple of rooms to the 'Hotel Villa Andreis' you see today. This hotel has continued to be considered by many of our original and more recent clients as their second home here on the shores of Lake Garda.

And now it falls to us to continue the family tradition
Matteo, Giovanna, their children and grandchildren in seamless continuity. Times may change but the substance remains the same, it is still an olive grove on the shores of Garda where a family invite you to join them and experience our long tradition of hospitality…
Come and meet us at the Villa Hotel Andreis, we are always here (*):