A garden suspended between sky and lake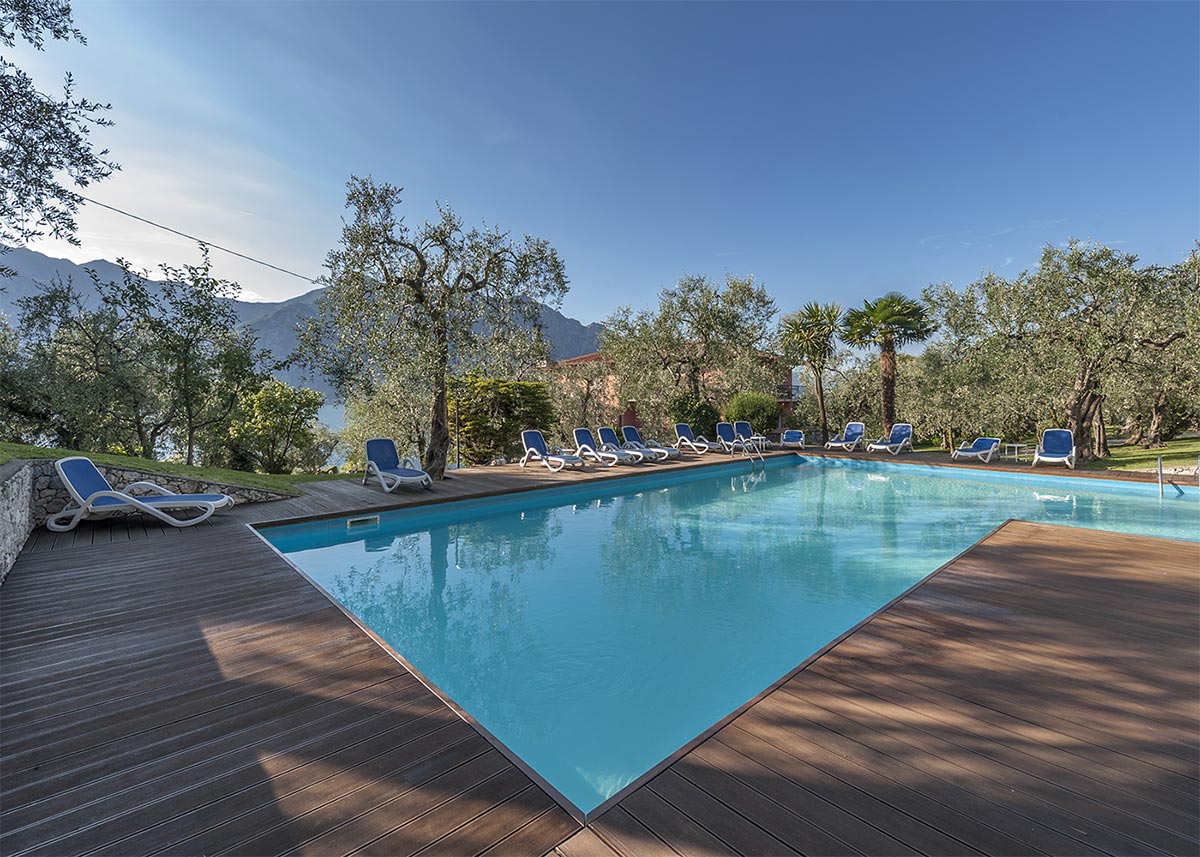 Swimming Pool
The pool has both a deep end for diving and a shallow end where children can learn their first strokes.
Comfortable sunbeds are provided for relaxing alongside the pool where the wooden decking gives the feeling of being on a jetty by the lake.

Tennis
The Tennis court has an artificial grass surface, It is full size for a proper tennis experience and combative games.
We have rackets and balls available for customers which are suitable for their first outing on the court. These are available at no extra charge.


Barbecue
The barbecue is situated in a quiet area of the garden, The superior barbecue oven and the available running water make it a proper outdoor kitchen.


Vegetable Garden
Because what we eat is important to us
Close your eyes and hold your breath. Absorb the sights and sounds of a perfumed garden suspended between sky and lake